KUKA KR AGILUS Small Robots
The compact, space-saving robots from KUKA are among the fastest and most reliable robots in their class. All of them utilize the advantages of the world's most dependable and best-selling PC-based control platform KRC. And it goes without saying that this diverse range of KUKA robots can be freely combined within a single system always with the benefits of using the same control platform.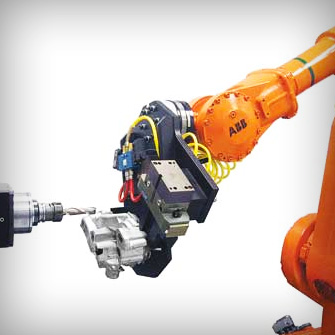 Robots with real-time Tactile Feedback
ABB Robotics has introduced Integrated Force Control, a consolidation of the discrete software features that were available separately in either the machining or assembly force control offerings into a single base module. "ABB force control technology makes robots more intelligent and able to handle process variations with real time external inputs – much like a human would when handling a delicate item or precise dimensions," said a company spokesperson…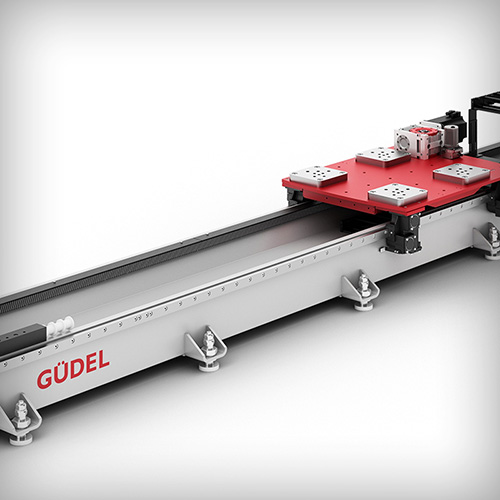 Gudel transitions Trackmotion manufacturing to U.S.
Güdel, Inc., the US subsidiary of Swiss-based Güdel Group, announced it has transitioned all manufacturing of its third-generation robot tracks for domestic markets to its headquarters in Ann Arbor, Michigan. While some initial Trackmotion Floor (TMF) modules were fabricated and machined in Switzerland, the entire product line is now built in the US…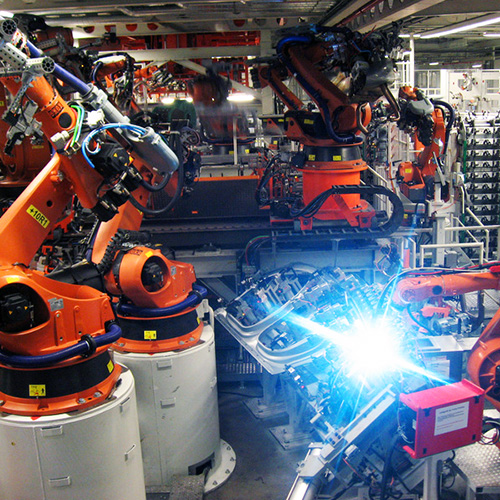 Faster Brazing with modified CMT Process
In collaboration with the joining-technology development dept. at Audi AG, Fronius has achieved a fundamental advance in the CMT brazing process. With its patented new shape of gas nozzle, CMT Braze+ makes even higher brazing speeds possible. Initial applications of the new process in the autobody shops at Audi AG have demonstrated that even under real series-production conditions, robot-assisted brazing speeds of up to 3 m/min are feasible…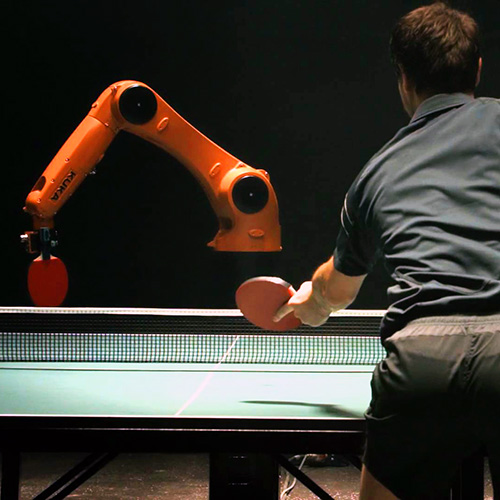 The Duel
KUKA celebrates the opening of its new robot production plant in Shanghai on March 11th. 350 employees are about to produce 3,000 to 5,000 robots every year. Center point of the celebration is KUKA's new brand ambassador Timo Boll. One of the highlights of the event will be the world premiere of a movie including Timo Boll playing table tennis versus a robot…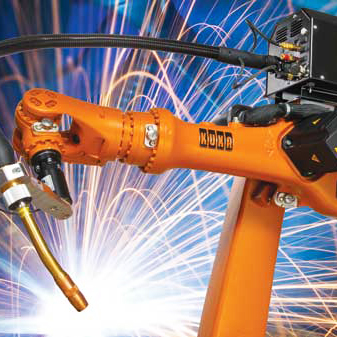 New Robotic Arc Welder and Robotic Loader
KUKA Robotics offers its latest in robotic welding with the debut of the new KR 5 Arc R1400. The KR 5 Arc R1400 has a compact design, low weight, speed, high repeatability and a reach of 1,400 mm. It is suited for close cell concepts. Accompanying the KR 5 arc R1400's space saving efforts is the utilization of the new small size KRC4 controller measuring 550 mm in width and 4,185 mm in height…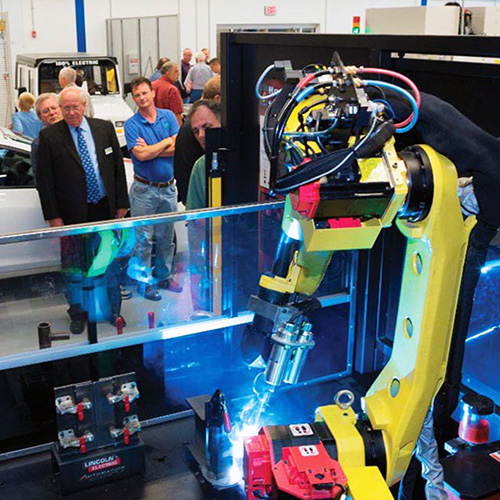 Dispelling Automation Myths
Robotic welding brings benefits to your operation and is easier to incorporate than you may think. Embracing change and working to ward the future with goals, planning, and execution are crucial steps for long-term success for today's manufacturers, both in profitability and productivity. This holds true in all aspects of manufacturing, including welding…